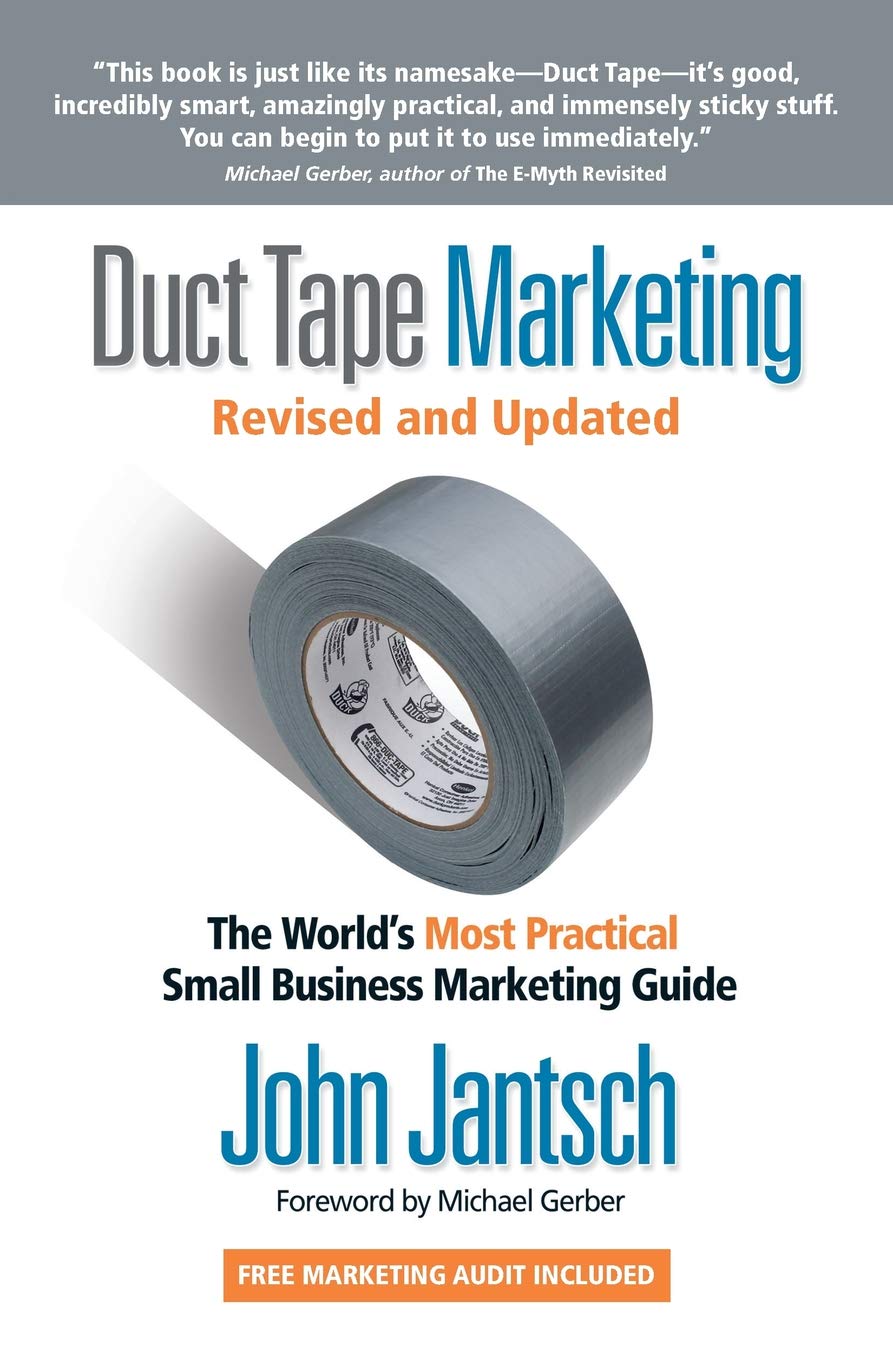 Marketing Bookshelf 
Duct Tape Marketing
By Sarah Zane
If you're looking for a book that covers every aspect of 21st century marketing from character profiling to building an outstanding referral system, look no further than Duct Tape Marketing. The recently revised classic by John Jantsch is packed with marketing wisdom and tips for small business owners across every industry.
Here are the three key lessons of Duct Tape Marketing:
Lesson 1: Have a mission.
Every company was launched with a mission in mind, but that mission often gets lost in the day-to-day minutiae of running a business. Jantsch stresses the importance of having a clear company mission, which is reflected in the way you market and operate your business. For example, Walmart seeks to provide retail products at the lowest price with the greatest service. This is a clear, concise mission that clearly jibes with everything the company does.
As a credit union, your mission can be as practical as helping your members achieve and maintain financial wellness, or as idealistic as helping their dreams come true. As long as you are always true to your mission, you can succeed.
Lesson 2: Build a base of champions.
Jantsch goes on to talk about customers, dividing them into different groups according to where they are on their journey with your company:
Suspects are potential clients who don't know you at all but would benefit from what your company has to offer.
Prospects are potential clients you've already reached out to and who are interested in learning more about your company.
Clients are first-time buyers.
Repeat clients are buyers who keep on returning.
Champions are repeat customers who love your company and tell all of their friends that you're completely awesome.
Jantsch recommends concentrating your marketing efforts on building a strong core of champions. This way, your clients can do your marketing work for you and help your business grow. For credit unions, this means keeping your existing members thrilled with both your products and your level of service. It also means turning your new members into champions by providing them with the red-carpet service where you already excel.
Lesson 3: Have a strong online presence.
This lesson may sound elementary, but it cannot be overstated. In today's marketing world, if your organization does not have a strong online presence across multiple platforms, you don't really exist.
As a credit union marketer, you'll want to maintain an active presence on social media platforms like Facebook, Twitter and Instagram, and update your website and blog at least several times a week.
Are you ready to become a master marketer? Follow the principles laid out in Duct Tape Marketing to bring your credit union to the next level.