Thursday, June 23rd, 2022 | The Breakers on the Ocean | Spring Lake, NJ
Empower your members to face the future of money
If you're taking a wait and see approach to cryptocurrency, it just may be time to see, and be seen–
at the Jersey Shore on Thursday, June 23rd.
"Cryptocurrency is a once in a lifetime opportunity. There hasn't been, in the past 400 years, any other innovation with a similar impact to traditional banking. Cryptocurrency and other digital assets are a game changer"
– Larry Pruss, Strategic Resource Management
About the Conference
Join us at the beautiful Breakers Hotel and Resort at the Jersey shore for a low-investment and low risk way to upgrade your knowledge of digital assets and how the financial world is changing. You'll come home with:
A big picture understanding of digital assets
An insider's knowledge of available resources
Access to a soon-to-be released loyalty program that educates while it rewards
$1,200 worth of crypto in your digital wallet ($100 for live streamers)
Certificate of Completion for in-person attendance
Presented by CUcontent
Brought to you by CUcontent, the premier content provider for credit unions, Beyond Bitcoin is the very first live cryptocurrency conference for credit unions. It's bringing you a one-time opportunity to be a part of an exclusive group of industry leaders and credit unions just like yours.
You'll hear from industry-leading experts on:
Regulatory aspects of crypto within credit unions
The benefits and risks of offering crypto to your membership
How crypto can increase member loyalty
Scams of note and how you can help protect your members
Whether you're completely new to cryptocurrency or have done your research and are ready to get your toes wet, you'll come away with a deeper understanding of how money is changing, and what your members will need going forward.
This Conference is for You
Credit Union CEOs
Credit Union Marketing Directors
Any credit union professional who gets questions about and/or is interested in digital assets.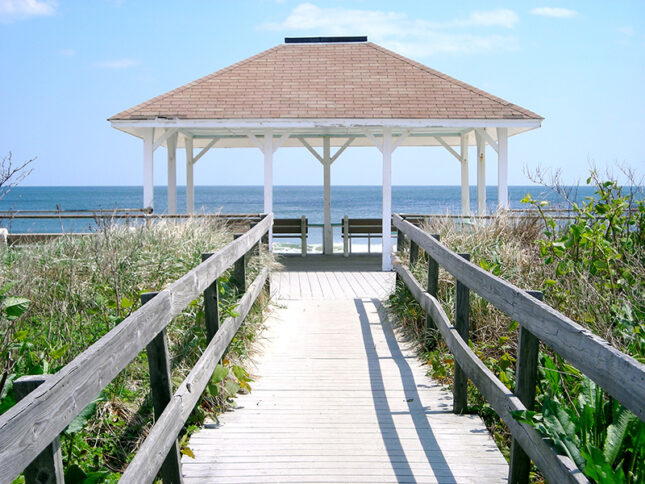 10:00am
Registration and breakfast
10:30am
Beyond Basics
Understanding Digital Assets, as a credit union professional
11:00am
Beyond Words
Understanding the lingo of digital assets
11:15am
Beyond Regulation
Understanding how digital assets are and may be regulated
12:15pm
Lunch / Beyond Member Education
Keeping members in the loop by informing, without endorsing. What your members need to know, want to know, and don't know to ask
1:00pm
Beyond a Vision
Vision FCU's Digital Asset Journey
1:30pm
Beyond Member Loyalty
How cryptocurrency can be your key to member loyalty
2:00pm
Beyond Scams
Cryptocurrency scams to be aware of, and how to help your members avoid them
3:15pm
Beyond Buying
The Risks of Offering (and NOT Offering) Bitcoin Buying
4:00pm
Beyond Panel
All presenters will take your questions, live!
5:00pm
Presentation
Certificates, gift cards, and cryptocurrency you can share with members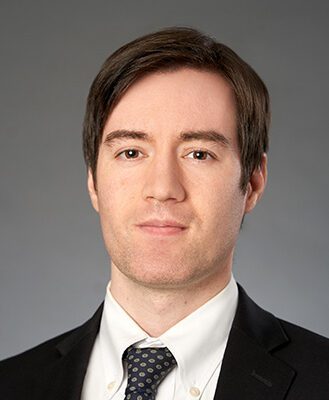 Andrew Morris
Research and Regulatory Affairs, NAFCU
Andrew joined NAFCU in August 2016. He works with NAFCU's Research and Regulatory Affairs divisions on a variety of issues and has helped develop NAFCU's cybersecurity and fintech-related advocacy. He has served on the Federal Reserve's Secure Payments Taskforce and acts as liaison for NAFCU's Cybersecurity and Payments Committee.
Andrew has also worked closely on rulemakings related to the Federal Reserve's payments-related initiatives and central bank digital currency. Morris is a graduate of the George Washington University Law School and Columbia University.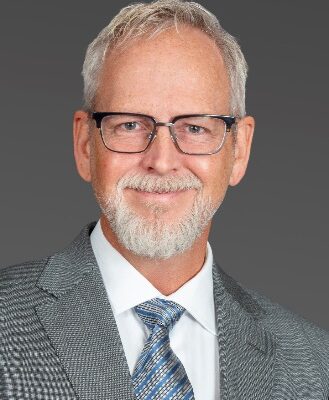 Larry Pruss
Senior Vice President of Crypto Advisory Services, SRM
Larry Pruss is Senior Vice President of Crypto Advisory Services at SRM (Strategic Resource Management), an independent firm that helps financial institutions identify cost savings and new revenue potential in their contractual relationships.
An expert in the payments industry, Pruss' central role at SRM is as a cryptocurrency, card optimization, and revenue enhancement strategist for financial institutions in the USA and Canada. Mr. Pruss' background includes work with National Bank of Canada, where he served as Head of Cards, Payments, and Transactional Solutions. He previously served as Senior Managing Director of Credit Cards and Loan Revenue for Profit Insight, and as Senior Vice President of Portfolio Analytics for Bank of America.
Pruss offers significant expertise in cryptocurrency, analytics, consulting, leading payments, loyalty marketing, and portfolio acquisition.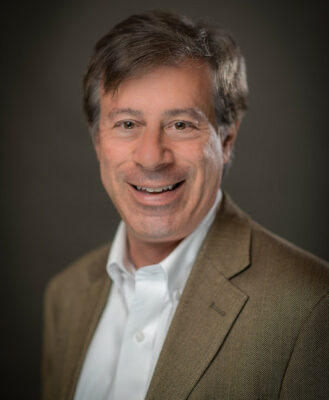 Lou Grilli
Senior Innovation Strategist, PSCU
Lou Grilli is a senior innovation strategist at PSCU, tasked with building and shaping a superior payment and member experience capability for PSCU and its Owner credit unions. Lou is currently focused on real-time payments and cryptocurrency. Lou participates on the U.S. Faster Payments Council, and is named on a patent for the use of blockchain for loyalty programs. Lou holds an MBA from Duke, and a Master's degree in Computer Engineering from the University of South Florida.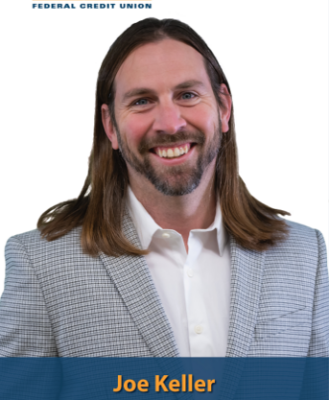 Joe Keller
Vice-President of Digital Assets, Visions Federal Credit Union
Joe joined Visions Federal Credit Union in 2022 to help drive their path within the Digital Asset ecosystem. Over the years, he has worked at many large financial institutions within all three lines of defense with a focus on risk and compliance, technology, and regulatory action remediation.
His broad knowledge of financial services and innovation pairs well with his intellectual curiosity to enable risk-based growth initiatives. He has been playing in the digital asset space for several years and is excited to see Credit Unions develop opportunities to better support their members and communities.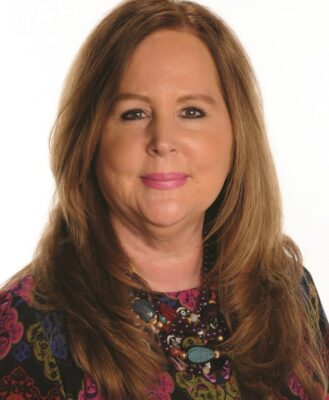 Cynthia A. Schroeder
Senior Vice President Digital Assets, Visions Federal Credit Union
Cynthia A. Schroeder currently holds the position of Senior Vice President/Digital Assets at Visions Federal Credit Union in Endwell, NY. Cynthia received her associate degree from Miami University in Systems Analysis, Bachelor of Science in Business Administration, and her MBA from the University of Phoenix. In addition, she has had the opportunity to attend Wharton's Emerging Technologies Program.
Cynthia started her career as a teller of a small credit union, moving into data processing and management early in her career. She continued to gain valuable experience as she moved through many areas of the four credit unions she has worked for, and eventually transitioned into executive management, always with a focus and involvement in technology.
Due to Cynthia's education, experience, and active involvement in so many areas, she has had the opportunity to gain valuable experience in technology, security and crisis management, implementing information solutions to address business opportunities, and most recently digital assets and related technologies.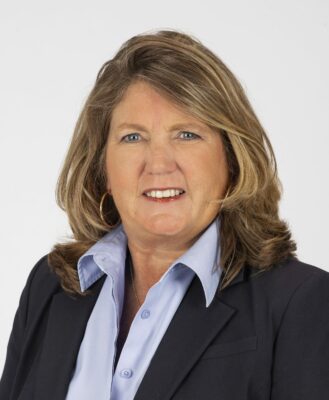 Patricia F. Shermot
Director of Government Affairs / Urban Development, Visions Federal Credit Union
Patricia F. Shermot, CME, CUDE, is the Director of Government Affairs/Urban Development for Visions Federal Credit Union with over 27 years in the credit union industry. Visions is currently $5.2 billion in assets and is headquartered in Endwell, New York. The credit union serves over 217,000 members with branches across New Jersey, New York, and Pennsylvania. Patricia started at CTCE Federal Credit Union in 1993 as a marketing manager and worked her way through to Chief Operations Officer before shepherding the credit union merge with Visions Federal Credit Union in 2013. She has dedicated her time to being the voice for those who are unable to share their story and encouraging those who can, connect directly with their elected officials. Patricia is an active member in her community and has committed her time and talents as a member of executive leadership for the following: Credit Union Executives Society – NE Chapter, NYCUA Government Affairs Committee, Global Women's Leadership PA Chapter, BCTV board strategic planner, Women2Women, CUNA Political Grassroots Network, and other non-industry organizations.
Patricia is a graduate of Kutztown University with a Bachelor of Science in Business Administration, a Credit Union Executive Society Certified Marketing Executive, National Credit Union Foundation Certified Development Educator, American University Public Affairs and Advocacy Institute graduate, Rex Johnson's Lending School and MIT Cryptocurrency Certification.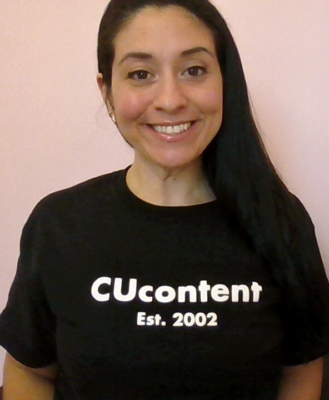 Nicole Walsh
Marketing Coach, CUcontent
Nicole has been a Marketing Coach with CUcontent for almost 3 years and has a passion for helping credit unions reach their marketing goals. With 15 years of experience in product development and project management roles, she understands the need for credit union marketers to be both strategic and creative through timely and relatable content.
Born and bred a Jersey girl, she loves her family, the beach and working out on her Peloton!
Conference Venue
The Breakers on the Ocean has the distinction of being the only full service hotel located on the ocean in Spring Lake. The hotel is situated just a few steps from the ocean. It features an outdoor swimming pool and large wrap around porch. In front of the Hotel is a two and a half mile non-commercial boardwalk which is perfect for a leisurely stroll or exhilarating jog. The gazebo, directly in front of the hotel and on the boardwalk, is a welcoming spot to sit and relax or read a book.
The Breakers on the Ocean offers beautiful accommodations (many with an ocean view), beach and private pool, with golf, tennis and fishing nearby if you want to visit before and/or after the one-day conference. You'll find easy access to Monmouth Park Racetrack, Six Flags Great Adventure and you'll be just a short drive to the Atlantic City spas and casinos. Come enjoy it all!
Attend the Beyond Bitcoin Conference
Enjoy a Gorgeous Day on the Jersey Shore with Credit Union Experts, Leaders, and Colleagues.
Non-CUcontent subscribers
$994 per attendee.
Includes:
Invaluable networking opportunities
Breakfast
Lunch
Conference materials
$1,200 value of Gvir tokens, the cryptocurrency rewards program for credit unions!
CUcontent subscribers
$794 per attendee
Includes:
In valuable networking opportunities
Breakfast
Lunch
Conference materials
$1,200 value of Gvir tokens, the cryptocurrency rewards program for credit unions!
FREE Live Stream
FREE
Includes:
Live access to industry experts on important topics in crypto you need to know
Participation in a live Q&A to get all of your questions answered
Digital version of conference materials
BONUS: Sign up before June 10 and you'll get $100 in GIVR!
Scholarship Opportunity
Love the idea of meeting with like-minded credit unions on the future of cryptocurrency, but it's not in the budget? Send us an email with your name, credit union name, and why you'd like a discount, and we'll do everything we can to accommodate you!
Apply to sponsor this event
Want to get in front of today's forward-thinking credit unions, on the cutting edge of crypto and everything digital? You'll want to be at the conference!